Choose the Parts Center at Jerry V's Honolulu Hyundai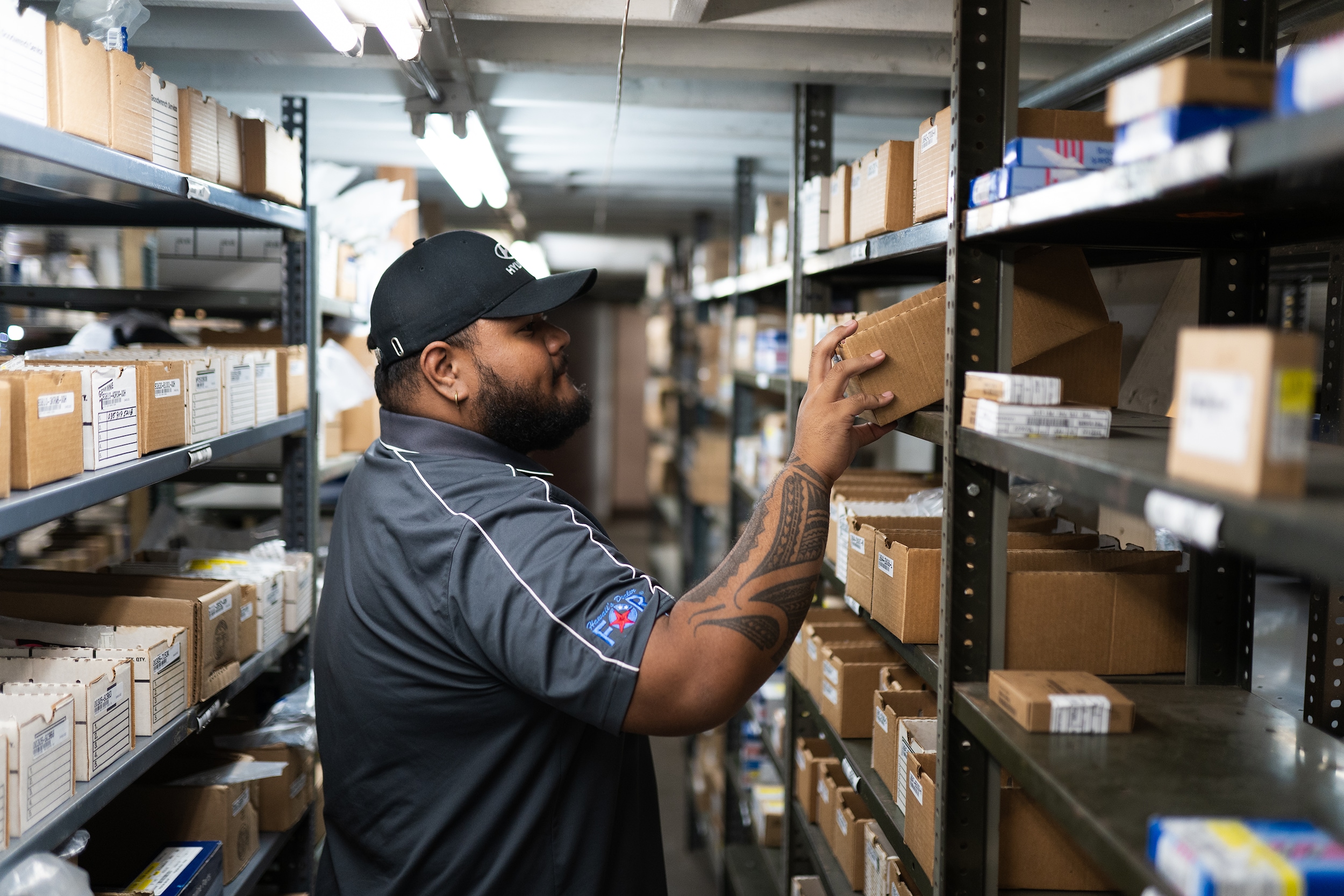 While the Honolulu area is certainly full of after-market parts stores and other automotive minded retailers, you'll want to stick with what our Hyundai dealership near Mililani and Kapolei, HI offers. At the parts center featured here with our Honolulu, HI Hyundai dealership, you'll have everything you need to get your Elantra, Sonata, Tucson or Santa Fe back to its best condition. Better yet, the experts here at our parts center near Aiea and Waipahu, HI will know exactly what your specific Hyundai model needs. Order parts online, schedule service for professional-grade installation, then visit Jerry V's Honolulu Hyundai today to get started.
Choosing the parts center featured at our Honolulu dealership is key for a number of reasons. First and foremost is our full stock of Genuine Hyundai Parts, which are the only kinds of replacements you'll want when any crucial mechanical component needs to be installed. Sticking with the parts we have for sale as we replace your brake pads, rotors, calipers or anything else will ensure your Hyundai operates in its peak condition for as long as possible. While after-market sellers may promise cheaper prices, choosing those parts could wind up causing more long-term damage for your Hyundai car or SUV.
Another reason shopping with our parts center is the way to go is due to the ease that you can shop with us from nearby in Aiea or Mililani. You can order parts online, using an easy shopping tool that ensures you're purchasing the right fits for your specific model and edition. We also regularly run helpful parts specials, keeping costs down as you swap out older, broken-down components for fresh new ones. Also check out the Genuine Hyundai Accessories we have for sale if you're adding something to your car or SUV.
Head over to the parts center at Jerry V's Honolulu Hyundai today and see how we can get your ride back to its best shape.